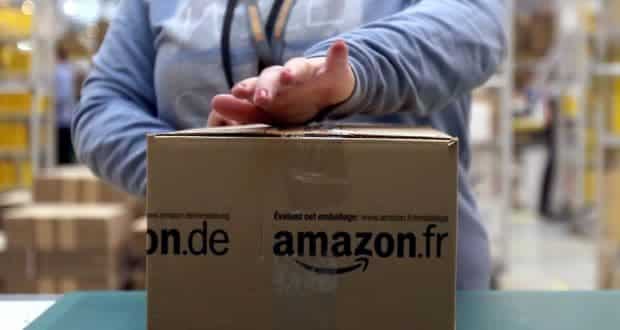 What's in store for your bricks-and-mortar store?
The economy may be motoring, but a plethora of empty retail units up and down the State has led some to wonder whether shoppers have decided to trade in bricks for clicks.
The rise of ecommerce – the practice of buying online rather than in your traditional bricks-and-mortar store – is bound to have an effect on commercial property lettings. But many in the sector insist the picture isn't that simple.
"It's not a zero sum game where online wins and bricks and mortar loses," says Kevin Sweeney, director of retail with Savills. "The way it's going is that the people who flourish in this environment are the people who work in an omni-channel manner.The shopper these days has researched the product beforehand on their handheld device, and then is going into the shop to touch and feel the product. There are plenty of examples of this in the United States.
"I don't see a direct correlation between ability to buy products online and empty shops," he adds. "Regionally, in particular, it is more related to economic performance. Maybe that will remedy itself over time."
However, a recent report by Savills on the retail market argues the "increasing synergy" between online and offline platforms "may ultimately translate into demand for fewer stores among larger brands".
The functions of the physical store are changing, according to the report. "In some cases shops are being reconfigured to facilitate click and collect," which is when consumers buy goods from a store's website and collect them from a local branch.
"But, equally, many stores are being reimagined as locations where customers can experience the brand and, in some cases, where products can be tried and tested with the assistance of technological tools like magic mirrors, body scanning etc.
"Pervasive mobile technology is blurring the lines between the online and physical channels, with the in-store experience becoming more automated and customised through technology."
Despite favourable conditions in the domestic economy retailers that would normally be expanding are "less confident than might be expected".
"The reason is that many traders which occupy prime retail space in Ireland are international brands, which are naturally influenced by conditions in their home markets," according to Savills.
Owen McFeely, retail and consumer senior manager with PwC, says stores "aren't dying but they are evolving".
"Adaptation is critical if retailers are going to continue growing their bricks and mortar business. Over recent years we've had oversupply in the retail park space outside of Dublin, and those regions are now struggling to fill those units. In the Dublin market there are very few empty units right now, and many of those are simply undergoing renovations."
The view that the retail landscape won't simply involve swapping bricks and mortar for tablets and smartphones is shared by the retailers themselves.
"None of us believe online is going to take over the world," says Lorraine Higgins, deputy chief executive of Retail Excellence, which represents some 1,700 companies in the Irish market. "However, it could possibly constitute up to 30 per cent of a retailer's business, and it would be wrong not to be cognisant of the importance of that figure.
"While some people will want the human contact you get when you enter a store, we can't overlook the huge figures in terms of the spend that's online, which is currently €850,000 every hour.
"I suspect that in the future most retailers will have a hybrid model. They'll have their retail unit downstairs, while the overhead premises will be used for fulfilling orders as they come in online."
In terms of the empty units, Higgins says "all sorts of problems" are to blame. "There is the strategic blocking of units to the fact there are some towns away from the east coast that are actually suffering quite badly. Retail is already in a challenging place with Brexit and sterling. Consumer sentiment is not where it should be.
"There is also the high cost of renting. People want to fulfill their financial obligations as opposed to luxury goods, which they might have traditionally done with the numbers that are back at work."
Thomas Burke, director of Retail Ireland, calls the rise of ecommerce "one of the biggest challenges" facing the sector.
"It's one we haven't really been able to get to grips with as an industry in any real way. The exponential growth of online retail in even the last 12 months has been pretty startling. About 75 per cent of online transactions are conducted with retailers outside the State. It's a real challenge for Irish retailers to establish a presence in that space."
Despite the online boom Burke believes there "will always be a requirement" for the high street.
"Even some of the biggest competitors in the online space – Amazon and so on – are looking to develop a physical footprint in their own businesses now.
"The concept a number of years ago that everything would go online eventually and there would be no place for the bricks-and-mortar store is dead in the water now. There will always be a place for bricks and mortar because consumers want that experience."
Burke says that "while footfall might decline a bit, I certainly don't think we'll see it disappear in any real way".
"Now, where those units are is the question. Having the retail space in the places where they're most needed and where consumers want them is the challenge.
"That's where we've suffered in recent years. There was a very significant expansion in retail footprint in the early 2000s. It's left us a bit over-shopped in some areas, and there is a natural rebalancing of the market in that regard."
Article by Irish Times