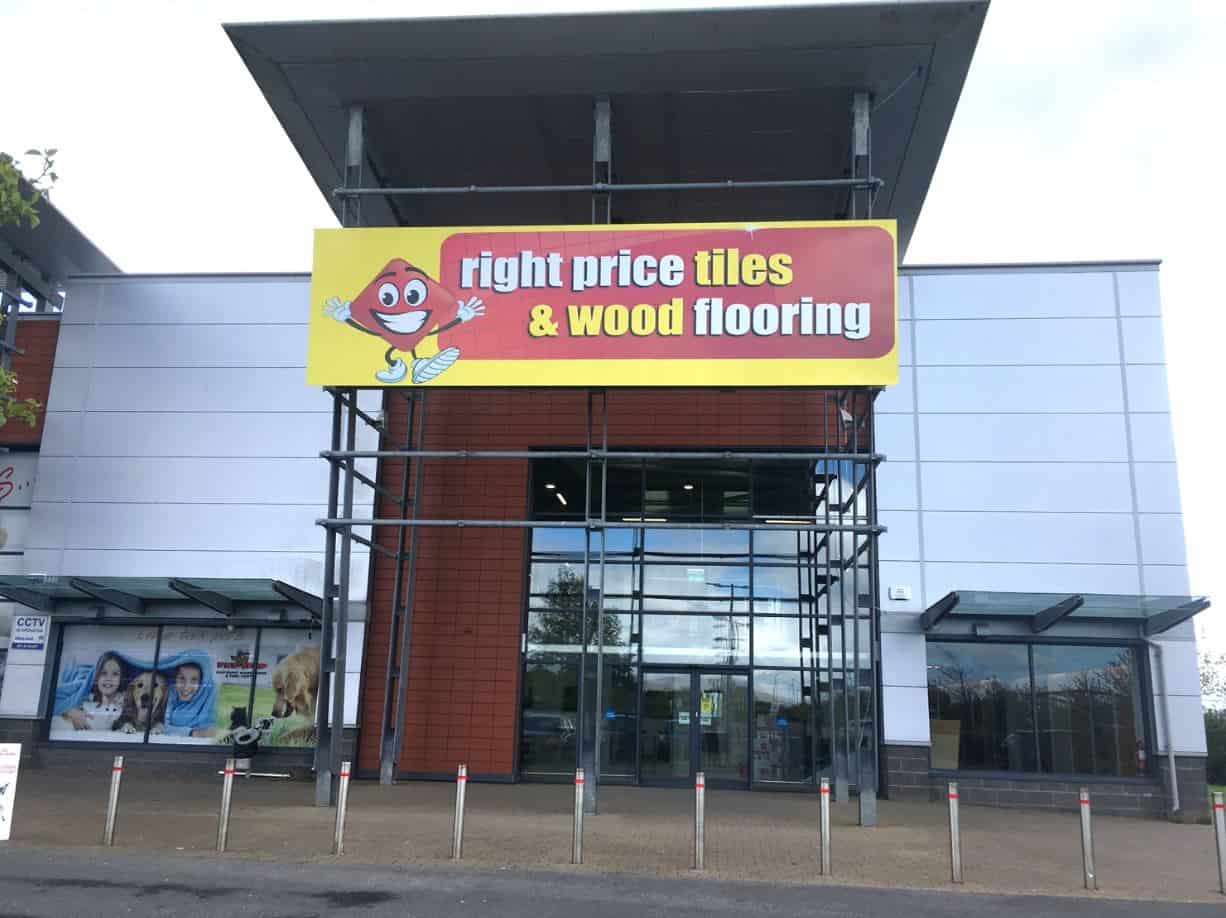 New store Right Price Tiles opens in Sligo Retail Park
Sligo Retail Park has opened a new store, Right Price Tiles, in its well-established retail park. This will be their first store in County Sligo and comes as great news to homeowners in and around its catchment area. The new Right Price Tiles store consists of 471 sq. m on the ground floor and an additional 232 sq. m on its mezzanine level.
Right Price Tiles was founded in 1998 and provides a wide range of quality tiles and wood flooring for the home and office. The products they carry include ceramic tiles, porcelain tiles, natural stone tiles, wood flooring and bathroom systems. It has received tremendous success in Ireland and currently has 24 stores nationwide.
Richard O'Connell of Right Price Tiles said "We are constantly looking for locations to expand our number of stores nationwide and we saw a huge potential in County Sligo. With the recent surge of house purchases in Ireland, the demand for home products have significantly increased and our research indicated that Sligo would be a great location to open a new store. As Sligo Retail Park is the largest retail park in Sligo and its surrounding catchment area, it made perfect sense to us to have our presence there."
Patrick O'Connor of Sigma Retail Partners, the asset managers for Sligo Retail Park, said "We are absolutely delighted with the arrival of Right Price Tiles. We feel it will be a great addition to the existing line-up of retailers and it will complement the other existing stores very well. Right Price Tiles is an established Irish brand that is well-loved and we look forward to welcoming them into our retail park."
Sligo Retail Park is the dominant retail park in the North West catchment area. It has a total of fifteen retailers and includes Currys/PC World, Homestore and More, Smyths Toys, Costa Coffee and Homebase. It has 1,000 free surface car park spaces and major asset management initiatives are underway to further enhance the retail park in 2018.