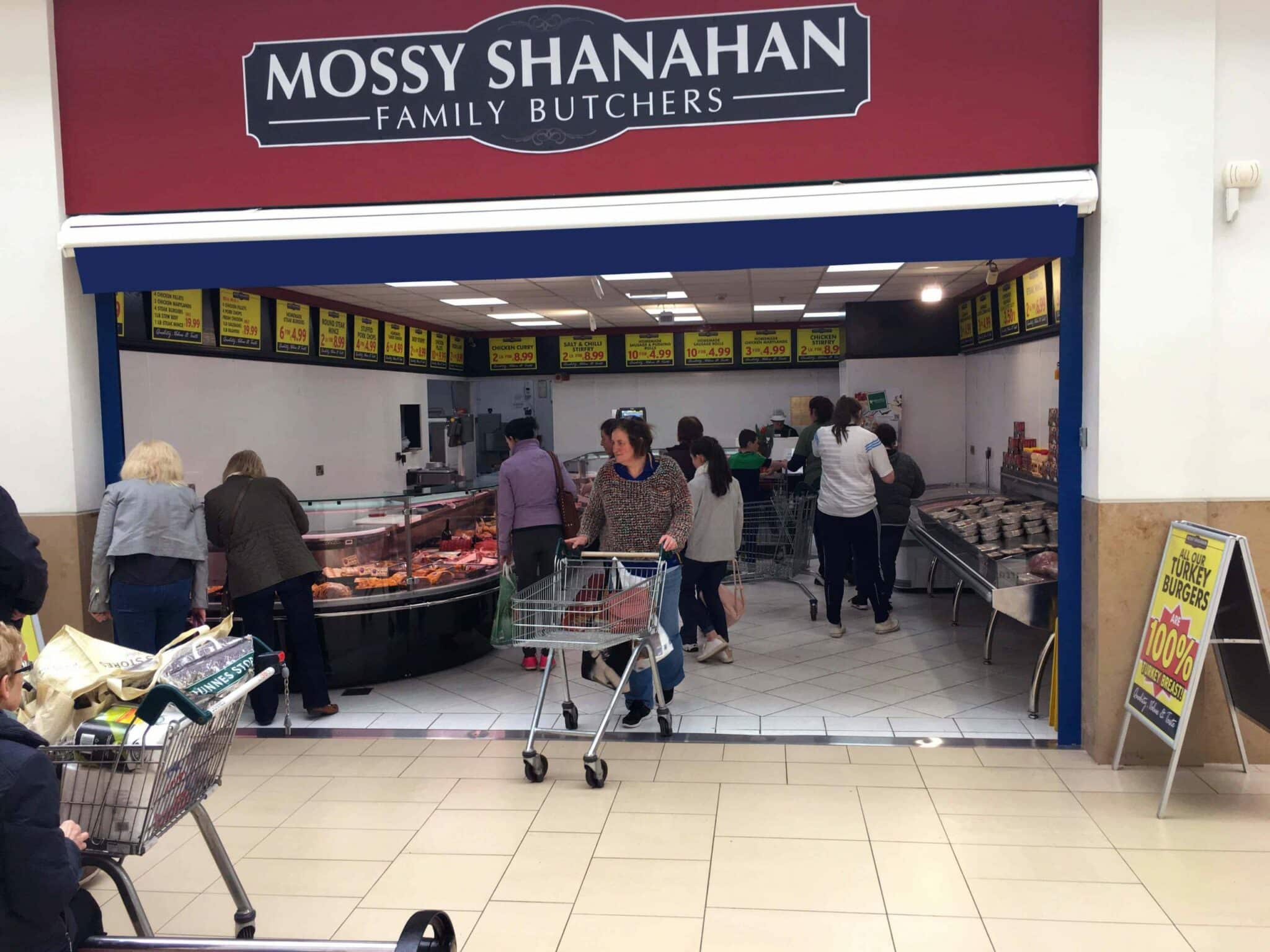 Mossy Shanahan Butchers opens in Thurles Shopping Centre
Thurles Shopping Centre has a new store, Mossy Shanahan Butchers, that has recently opened in the last few weeks. The unit was previously occupied by Liam Campion Butchers. This will be Mossy Shanahan's second store, the first store is in Templemore, Tipperary. Mossy Shanahan is a traditional family butcher operating for over 15 years in the Tipperary area. He is focused on local family friendly stores and provides high quality meats with a large variety of offers and pre-pack solutions for the busy customer.
Thurles Shopping Centre is walking distance from Thurles Town Centre and has a floor area of 110,000 sq ft. It has a footfall of approximately 55,000 per week and houses 600 car park spaces. Anchored by Dunnes Stores, it has 28 units in total with retailers including Boots, Vodafone, Holland & Barrett and Carraig Donn.
Liam Campion, the former butcher who previously traded from unit before Mossy Shanahan, said, "I have been in Thurles Shopping Centre for the last 19 years since 1997 and I would like to thank all my loyal customers in the centre for their kind custom and patronage over the years. I have known Mossy for a long time and he is an excellent young man and I wish him all the best with his new store."
Mossy Shanahan, who is a Borrisoleigh native, said, "I am delighted to be finally opening a store in Thurles Shopping Centre. This is my second store in the county and I am looking forward to bringing plenty of great quality products and offers to the customers in the town and the shopping centre."
Sigma Retail Partners, the asset management company for Thurles Shopping Centre, acquired the centre in July 2015 and has put in place an active asset management plan since its acquisition. Paddy O'Connor of Sigma Retail Partners, said, "We welcome Mossy to the shopping centre and believe he will bring a fresh offer to the centre's customers. Mossy Shanahan Butchers has received an overwhelming response in their first few weeks of trading and we are confident that he will do very well in the centre. Also I would like to thank Liam Campion as he was instrumental in bringing Mossy to the centre and I wish him all the best in his future endeavours."