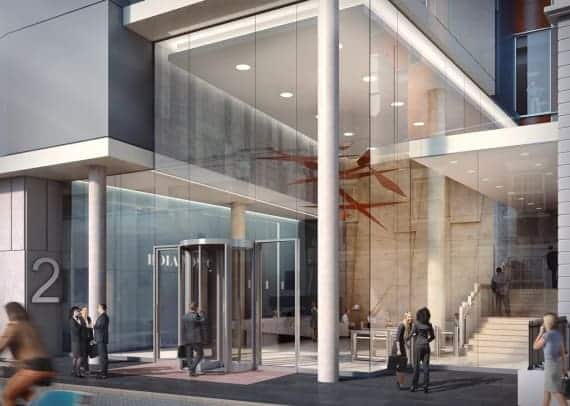 Majority of Irish Firms are on a Growth Trajectory
Bank of Ireland have today released their latest Economic Pulse which surveys 1,000 households and over 2,000 businesses on a range of topics including the economy, their financial situation, spending plans, house price expectations and business activity.
The pulse indicates that while the unsettled external environment and Brexit in particular remains a worry, households and firms appear to have taken the triggering of Article 50 – and also the recent industrial unrest at home – in their stride.
Both consumer and business sentiment picked up this month and the Economic Pulse registered its highest reading since the UK's decision to leave the EU.
Households took a more positive view of the economy this month and with the Budget 2017 increases in pension and other social welfare payments kicking in, were also more upbeat about their current financial situation. Buying sentiment improved in the month as well, with over one third (38%) considering it a good time to purchase big ticket items such as furniture and electrical goods. Meanwhile just over one in four is likely to buy a car in the next year.
The April survey also finds that the majority of firms are on a growth trajectory with two in three having ambitions to expand their businesses in the next 1 to 3 years. This is unchanged from January when this question was last asked but, reflecting the general air of uncertainty in the wake of the UK's decision to leave the EU and the US Presidential election outcome, is down from three in four in January 2016.
The Housing Pulse recorded a record high for April. Sentiment was particularly strong in Dublin with more than half confident that prices will rise by more than 5% in the next 12 months (up from 37% last month) and 65% considering now a good time to sell (51% nationally). For some, doing up or renovating an existing property rather than moving is the preferable choice. One in four (27%) indicated that they are likely to spend a large sum of money on home improvements in the coming year.
Discussing the Economic Pulse, Group Chief Economist at Bank of Ireland, Dr. Loretta O'Sullivan said, "This month's Economic Pulse reading is the highest since the UK voted to leave the EU, though it is still lower than pre-Brexit levels. Households and firms were more upbeat in April and seem to have shrugged off the triggering of Article 50 and the industrial unrest at home."
She added, "We are heading into a couple of interesting months with the withdrawal negotiations getting underway and elections across Europe. So it may be a case of time will tell whether the improvement in sentiment this month is temporary or if it will be sustained."
Article by Business World