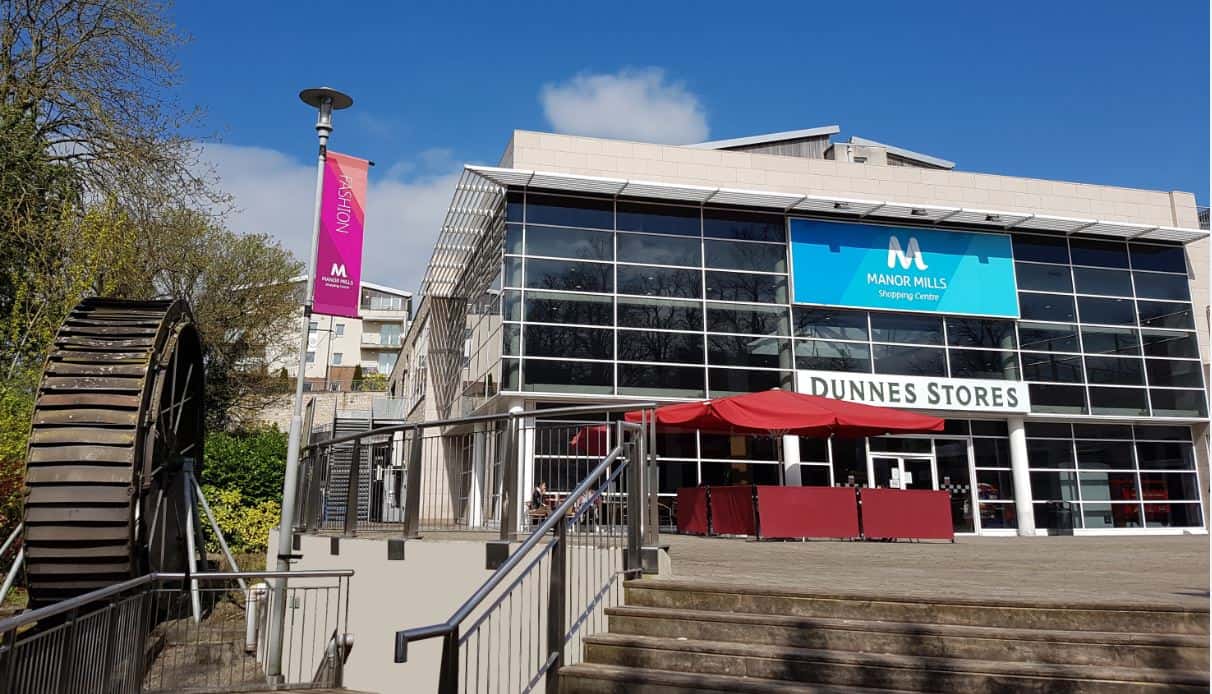 Last remaining retail units fill quickly at Manor Mills Shopping Centre, Maynooth
It looks like 2017 is going to be a good year for Manor Mills Shopping Centre. In late December 2016 Sigma Retail Partners, in their capacity as asset managers, acquired the centre on behalf of overseas investors. A number of new retailers have already been secured to occupy the remaining units within just a few short months. This has been welcome news to the current retailers and customers of the shopping centre as these units had been vacant for a prolonged period of time. Sigma and their leasing agents targeted a number of well-known brands who expressed strong interest in the shopping centre immediately following the acquisition. Significant investment has already been made into the rebranding of the centre and plans for further investment are set to continue.
Manor Mills Shopping Centre is centrally located within Maynooth town itself and is located adjacent to Maynooth University. Maynooth's population according to the 2016 census was 15,905 however this number significantly increases during the academic year as the university accommodates approximately 11,000 students per year. Furthermore, the university is planning a €300m redevelopment of its campus over the next 7-10 years, of which €78m will be spent on student accommodation as it seeks to cater to its growing numbers of students. It is estimated that the university will have about 16,000 students by 2025, effectively doubling the population size of Maynooth. There are also a number of new residential houses currently being constructed. At present there are approximately 1,300 residential units being constructed with a further 1,270 units for which planning permission has been granted.
The shopping centre itself is home to 30 retailers including Dunnes Stores, Carraig Donn, Eason and Hickeys Pharmacy. The floor area of the centre is 116,800 sq. ft. and there is also over 500 free car parking spaces in a covered car park which has recently been refurbished.
Regarding the recent acquisition, Jenna Culligan of Sigma Retail Partners, said "Since acquiring Manor Mills Shopping Centre at the end of last year, our strategy has been to re-establish the centre within the catchment and strongly promote the strong line up of retailers in the centre. Our strategy also included filling the vacant units in the centre with new retailers which would complement the current strong tenant mix already present. We are already well ahead of our original business plan and our asset management initiatives will continue over the months and years ahead."
Darren Smyth, Centre Manager for Manor Mills Shopping Centre, said, "The new asset managers of Manor Mills Shopping Centre have very quickly refreshed the look of the shopping centre from its rebranding activities and the feedback we have received from retailers and customers alike has been extremely positive. We are looking forward to a great year ahead for Manor Mills Shopping Centre."