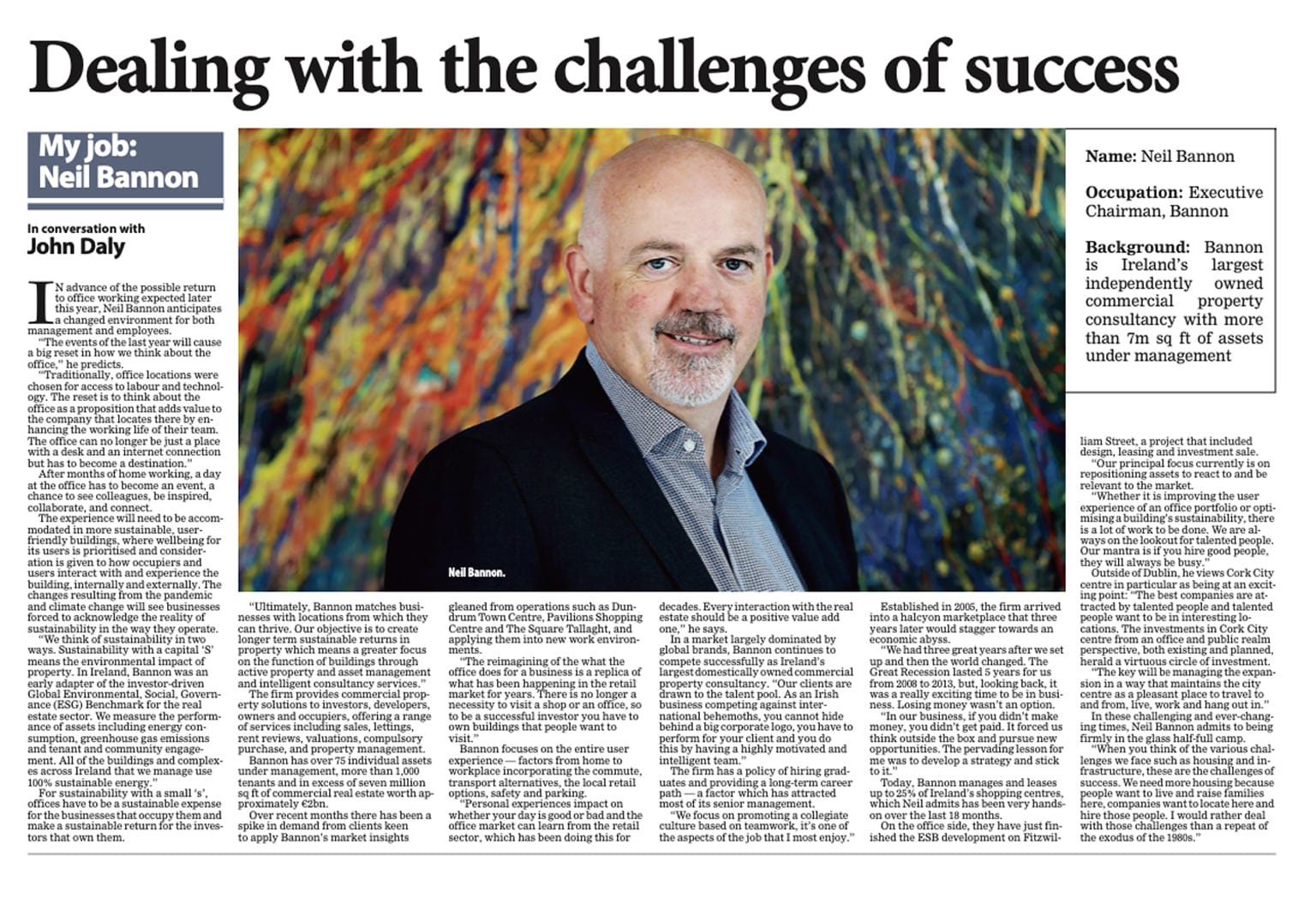 Irish Examiner
In a wide-ranging feature for "My Job" in the business section of the Irish Examiner, our founder and executive chairman Neil Bannon talks about the importance of sustainability and what it means in practical terms, how clients are seeking to leverage the firm's market-leading expertise in Retail and apply it to a new user experience for the office.
He believes that there is a need for a big reset in how we imagine the office, moving it from being merely a functional space with a desk to a new proposition where it is an experience-led, productive, enjoyable place to create, collaborate and engage with colleagues.
Neil also talks about prospects for Cork and its hinterland plus how – as Ireland's largest domestically owned Commercial Property Consultancy in a market dominated by global brands – our firm not only succeeds, it thrives.
Thanks to John Daly at The Irish Examiner for the opportunity.
Take a look: