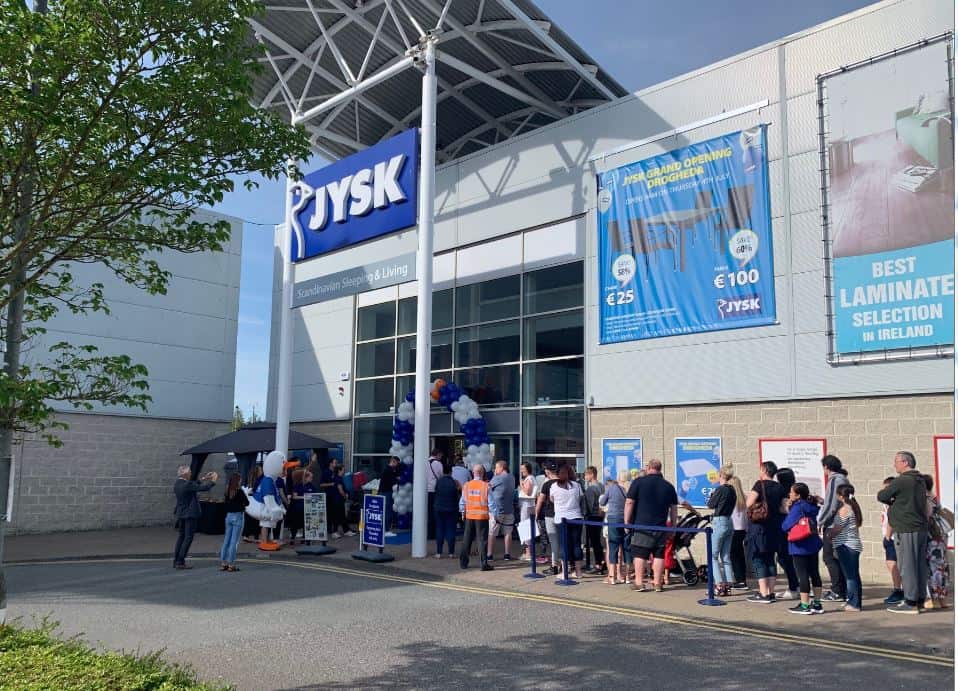 International homeware chain JYSK opens in Drogheda Retail Park
International homeware retailer JYSK has just opened a new store in Drogheda Retail Park and will open another store in Navan Retail Park on Thursday, 25th July. They are JYSK's second and third stores respectively in Ireland, with their first store opening in Naas Retail Park back in April 2019. All three retail parks are asset managed by Sigma Retail Partners.
JYSK is an international retail chain originating from Denmark that sells household goods such as mattresses, bedding, sofas, curtains, dining sets, garden furniture and soft furnishings. JYSK is the largest Danish retailer operating internationally with close to 2,800 stores in 51 different countries. Expansion has been a driving force in JYSK since the first store opened in 1979. JYSK Group has high expectations for the next 12 months and plans to expand further in Ireland.
Roni Toumenin, Head of Retail, said "We want to be close to the customer in order to deliver an easy shopping experience. Drogheda and Navan were on our radar from the outset. Our aim is to open 15 stores in two years, and we are already ahead of schedule."
JYSK's first three new stores in Ireland are asset managed by Sigma Retail Partners, a retail asset management company based in Dublin. Freda O'Donnell, who is an Asset Manager from Sigma, said "New retailers always bring a fresh new feeling and a sense of excitement into the retail parks. The fact that JYSK is relatively new to Ireland adds even more excitement. We are delighted to have JYSK on board in Navan Retail Park and we wish them the best of luck with their many upcoming new store openings."