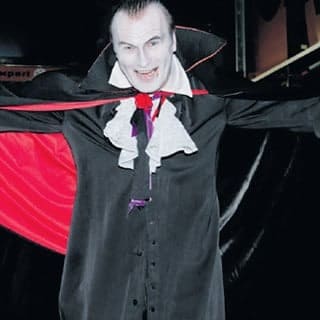 Huge crowds set to enjoy Halloween spooks parade at Waterford Retail Park
Waterford kids are set to enjoy a unique children's Spooks Parade and family fun day to kick off the Halloween season at Waterford Retail Park, on Saturday, October 28. Led by Count Dracula, local children will go from store to store on a spooky adventure, trick or treating staff and customers alike.
As well as Count Dracula and his spooky entourage, children will be entertained by magicians, jugglers and face painters with a Halloween DJ providing suitable ghoulish tunes.
Waterford Retail Park is located on the Outer Ring Road, just a few minutes' drive from Waterford City Centre. Children and adults attending the Spooks Parade are encouraged to get into the Halloween spirit and don their best costume.
The event starts at 4pm, and families are encouraged to get there early to meet the characters and get their face paint ready before the Parade at 4.30pm. Car parking, including disabled car parking spaces, will be available at Waterford Retail Park for this fantastic event.
"This event is a great opportunity for kids to go trick or treating in safety, and have a great time doing it," said Paddy O'Connor, Asset Manager, Waterford Retail Park. "Our store managers and staff are looking forward to welcoming the spooks parade on Saturday, and each store will have a selection of goodies and sweets.
"This is our first major seasonal event at Waterford Retail Park and we are looking forward to hosting more family events into the festive period."
For further information on the Halloween Spooks Parade please see the Waterford Retail Park Facebook page at http://www.facebook.com/waterfordretail
Article by Waterford Today