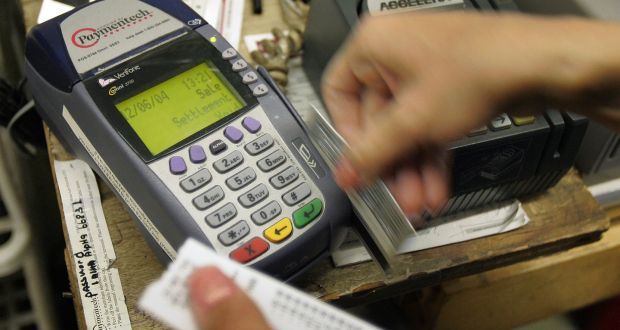 Fast-growing Irish economy set to wave goodbye to 'lost decade'
Ireland is set to wave goodbye to the "lost decade" that followed the property crash, as domestic spending returns to its previous peak level this year on the back of strong economic growth and a return to full employment.
Goodbody Stockbrokers has raised its forecasts for Irish economic growth for 2017, upgrading its outlook for core domestic demand to 4.5 per cent from 3.7 per cent previously, and to 4.3 per cent for 2018, up from 3.6 per cent, driven by a return to boom time consumer spending levels.
Goodbody economist Dermot O'Leary now bases his economic growth figure on domestic demand, a figure which strips out both aircraft investment and R&D.
However, he does signal a warning over capacity constraints, "especially in housing and infrastructure, meaning the governing will have to prioritise capital spending in the coming years", chief economist Dermot O'Leary said.
"Addressing these capacity constraints will be crucial to maintaining Ireland's superior growth profile over the medium-term," Mr O'Leary said.
The broker also sounds a warning note about the potential impact of Brexit, adding that its economic growth forecast for 2019 is 3.6 per cent, "but is subject to a large degree of uncertainty due to the unknown shape of trade relations with the UK post-March 2019".
"Failure to agree a trade deal will do significant damage to trade between Ireland and the UK, with the highest tariffs likely to be applied to goods that Ireland depends most on the UK as a source of demand, namely the agrifood sector," the broker said.
Goodbody also notes that a negative legacy of the boom years is Ireland's national debt, which remains high both in an historical and international context.
On the employment front, with jobs growing at the fastest pace since 1999, Goodbody is forecasting full employment by the end of 2018, with the rate of unemployment falling to just 5 per cent in late 2018. This indicates that Ireland may have to rely further on immigrant labour to maintain its momentum as one of Europe's fastest-growing economies.
"Employment growth of 3.5 per cent is the most visible evidence of strength in the Irish economy, but inflation pressures are starting to emerge," said O'Leary. "Brexit-related migrant flows have the potential to ease these pressures by adding to labour force growth."
Article by Irish Times