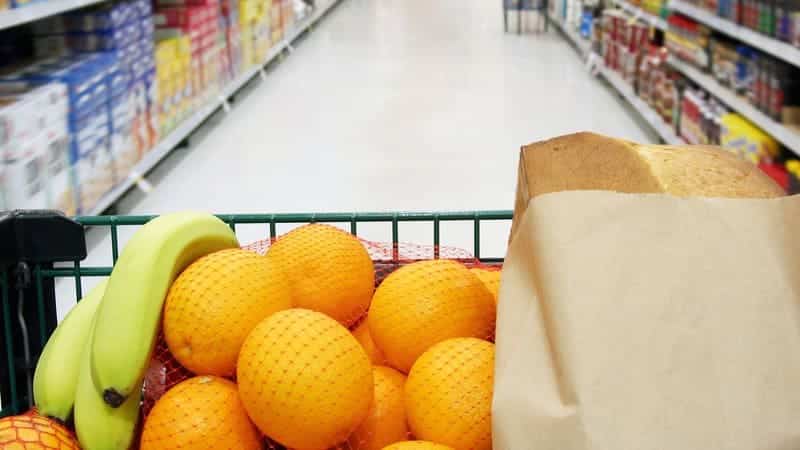 December grocery spend set to top €1 billion for first time
Irish households are on course to spend more than €1 billion during the month of December for the first time as competition among grocery retailers intensifies over the Christmas period.
According to research firm Kantar World Panel in Ireland, households spent €968.2 million last December in supermarkets, and "all the signs so far indicate that this year Irish households will break the €1 billion threshold for the first time".
Kantar's latest figures for the industry for the 12 weeks to 2 December show Dunnes Stores remains the largest grocery retailer, with a market share of 22.4% after seeing sales growth of 3.4% for the period.
SuperValu's sales rose by 1.3% over the same 12 weeks, solidifying itself in second place with 21.7% of the market.
With growth of 0.3%, Tesco is in third place with a 21.6% market share.
However, discount retailers Aldi and Lidl saw the strongest growth of all for the second consecutive period, with sales up 7% and 4.1% respectfully.
Aldi now has 11.6% of the market, with Lidl on 11.3%.
Aldi UK & Ireland Chief Executive Giles Hurley said the retailer is "delighted to be the fastest growing retailer in Ireland for the third month in a row," adding Aldi has "opened new stores in Blackrock, Co. Dublin, Graiguenamanagh, Youghal, and Killaloe over the last month."
Commenting on the figures, Consumer Insight Director at Kantar Worldpanel Douglas Faughnan said: "Promotions continue to play an important role among the traditional retailers as they try to attract new shoppers and encourage customers to spend more in store.
"SuperValu has performed strongest here, with the average value of a trip to the retailer increasing by €1.56 to €24.20 this period. As preparations for Christmas accelerate during December that figure is only likely to rise.
"However, Dunnes' long-running voucher programme means shoppers spend significantly more on each trip there than at any other retailer. Dunnes' average spend per trip of €42.60 is one of the main reasons the retailer has retained the number one spot this period."
Separately, the latest Visa Irish Consumer Spending Index, produced by IHS Markit, indicates Irish retailers suffered in November as shoppers avoided the high street and opted to shop online for Black Friday bargains.
Its assessment of expenditure across all payment types (cash, cheques and electronic payments) showed a year-on-year increase (+1%) in consumer spending in Ireland during November, representing the weakest growth in just over a year, slowing from +4% in October.
Face-to-face spending was down 4.3% year-on-year, the first reduction since August 2017 and among the sharpest since the series began in September 2014.
In contrast, the rate of growth in eCommerce spending accelerated in November. At +12.2% year-on-year, the increase in expenditure was the fastest since March 2017.
Article by RTE