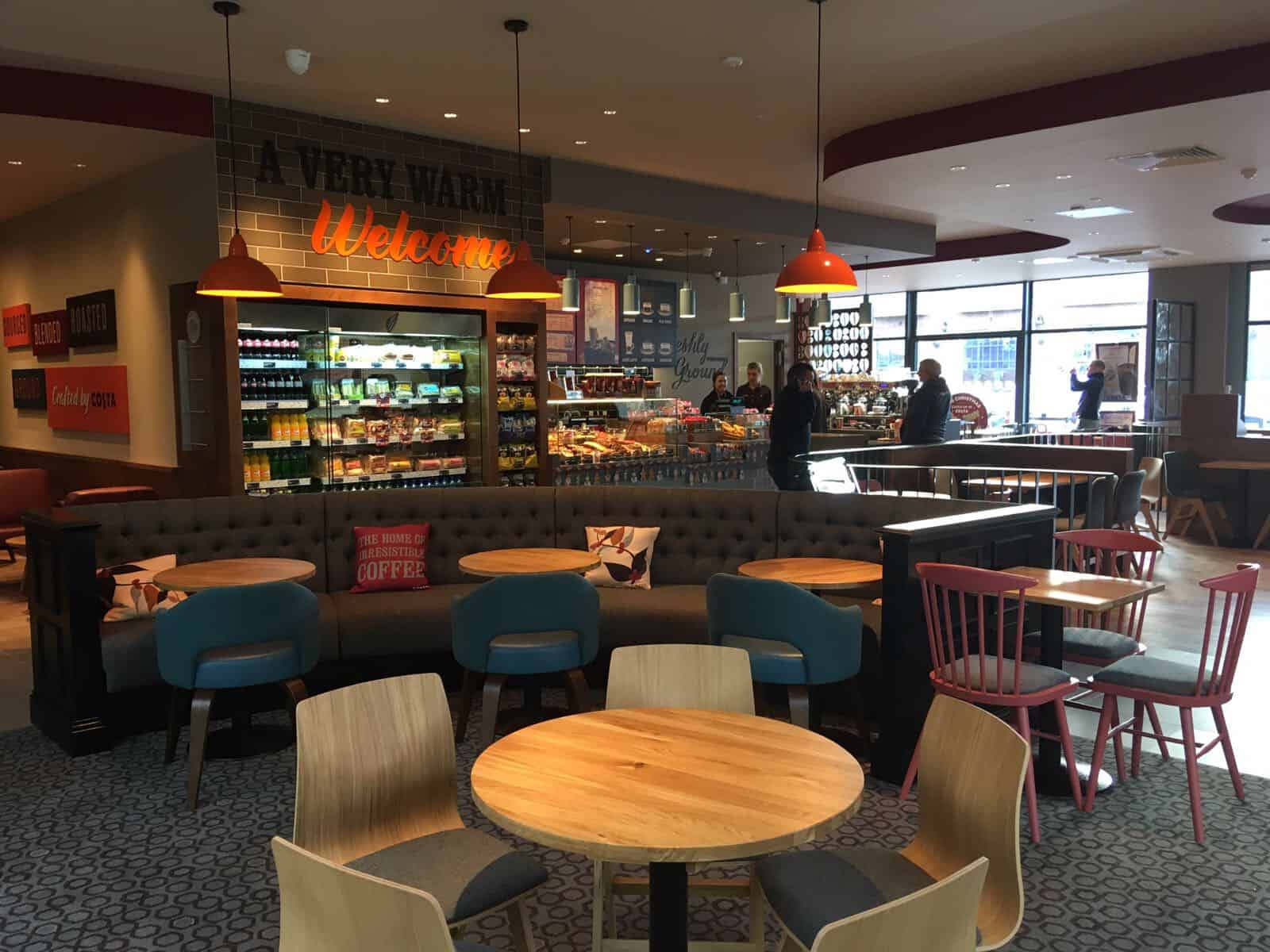 Costa Coffee opens in Johnstown Shopping Centre, Navan
Johnstown Shopping Centre has undergone a lot of exciting new changes in the last couple of months and one of them is the opening of a brand new Costa Coffee store. Its arrival to the centre has generated a lot of excitement among coffee lovers and fans and has resulted in large crowds on its opening day.
Their new store comprises over 2,500 sq. ft and Costa has invested heavily in their fit out which has resulted in a high spec coffee offering within the scheme.
Costa Coffee is a multinational coffee house company and is the second largest coffee house in the world. Costa Coffee is present in 31 countries across the globe and it opened its first store in Ireland in 2005. Its number of stores have been growing ever since and currently it has a multiple of stores throughout Ireland.
Freda O'Donnell of Sigma Retail Partners, the asset managers for Johnstown Shopping Centre, said "We are absolutely delighted with the arrival of Costa Coffee into Johnstown Shopping Centre. A number of new tenants have opened within the scheme over the last few weeks and with some further development planned over the coming months we are look forward to more exciting improvements this year."
Johnstown Shopping Centre has undergone a number of positive changes in the last few months. Several new stores have joined the shopping centre's retailer line-up, making the centre now fully occupied. Existing stores within the centre have also expanding and upgrading their premises as well. Johnstown Shopping Centre is centrally located in Johnstown in Navan and tenants include Hickeys Pharmacy, The Ivy Café, Bennett Optical, Pets & More, Tech Wizard and Ischia Hair.