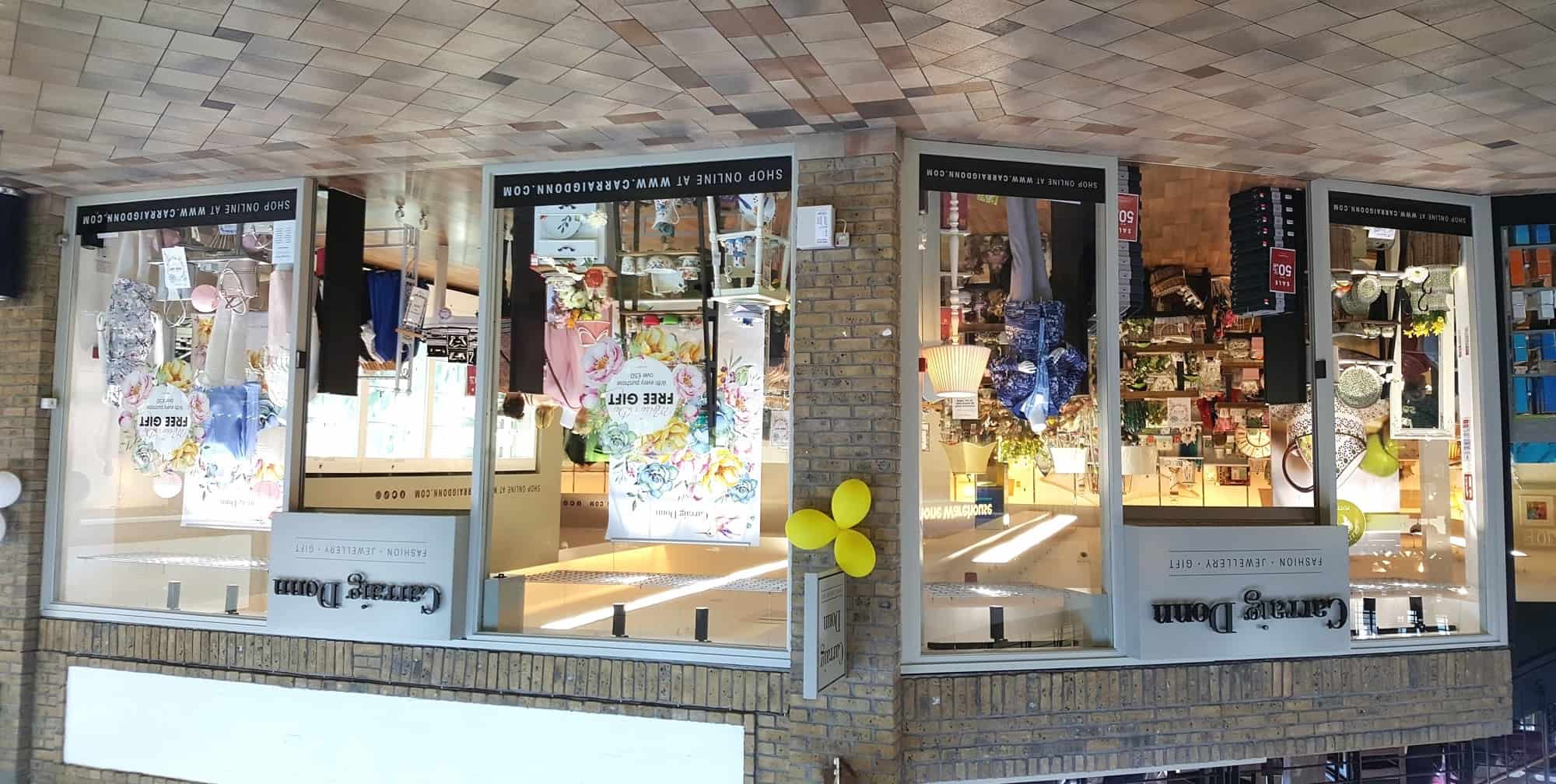 Carraig Donn opens new store at Harbour Place Shopping Centre, Mullingar
Carraig Donn, the nationwide retailer of premium Fashion, Jewellery and Giftware products has recently added a 2,300 sq. ft outlet at Harbour Place Shopping Centre to its portfolio. This latest opening brings the number of Carraig Donn stores nationwide to 36.
Pat Hughes, Managing Director of Carraig Donn stated:"We are delighted to have opened our new store in Mullingar and are very happy with the initial reaction to the store since it opened its doors. Our company has invested €300,000 as part of our expansion plans, and the renovation of our Harbour Place unit is in line with our brand ethos and high standards."
"The new store provides a unique shopping experience, the same excellent customer service for which Carraig Donn is renowned, and an exclusive product range in Fashion, Jewellery and Giftware which you won't find anywhere else. As a company, we had identified Mullingar as a prime location for our next expansion for some time. We believe the market demographics of the centre are in line with our own and are encouraged by the level of footfall into the centre."
Jenna Culligan, of Sigma Retail Partners, asset managers for Harbour Place Shopping Centre, said, "We are very excited that Carraig Donn has come on board as they are an established retailer and represents a good fit to the already existing retailer lineup in Harbour Place Shopping Centre as they offer a different range with its clothing, gift and homeware items."
Denis Hogan, Centre Manager for Harbour Place Shopping Centre, said "Carraig Donn has a strong following in Ireland and we are thrilled that they have chosen Harbour Place Shopping Centre. Fans of Carraig Donn living in Mullingar do not have to travel elsewhere now or have to buy their items online. You just cannot compare the in-store experience of trying on jewellery or touching clothing fabric before purchasing."
Harbour Place Shopping Centre is situated in the centre of Mullingar town and has a floor area of 98,000 sq. ft., with 24 retailers and a footfall of approximately 53,000 per week. More new stores are opening soon in Harbour Place Shopping Centre and this will be announced in the upcoming weeks, according to letting agents CBRE.
Mullingar shoppers can follow Carraig Donn on the various social media channels to keep informed about upcoming events, promotions and special offers in the Harbour Place store.