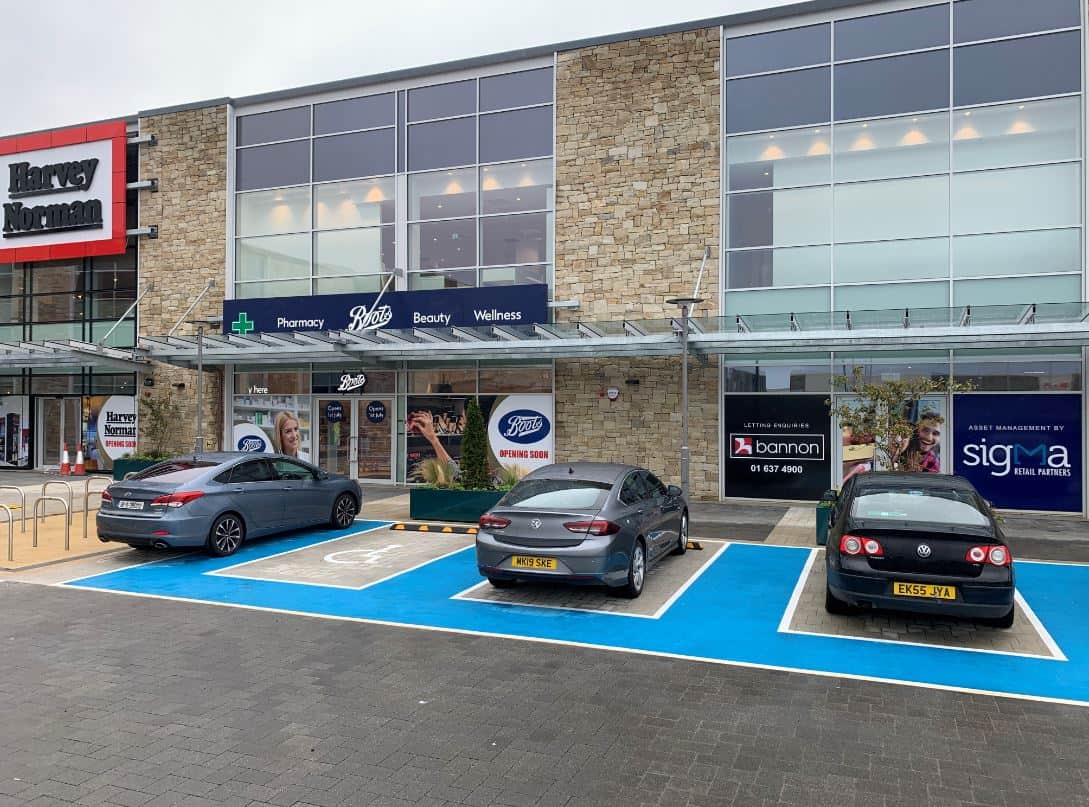 Boots to be the first store to open in Gateway Shopping Park's New Phase 2
Boots is set to be the first store to open in the new Phase 2 development at Gateway Shopping Park, Knocknacarra, Galway on Wednesday 1st July. Boots will come as an excellent addition to the existing park, currently anchored by Dunnes Stores and B&Q.
Boots will occupy a large store of over 7,500 sq.ft and will come as wonderful news to customers of Gateway Shopping Park and the loyal shoppers in Knocknacarra and the wider catchment.
Boots Ireland is a leading pharmacy-led health and beauty retailer with 89 stores in Ireland and over 2,000 employees. Boots is at the heart of the communities it serves and is a staple health and beauty retailer for many people in Ireland. Customers visiting the new store will have access to a wide range of pharmacy services, including prescription service, blood pressure monitor, vaccinations, healthy heart support and hearing care service.
Commenting on the store opening, Store Manager David Boyce said: "We are delighted to open the doors to our new Boots Ireland store in Knocknacarra. The new store will provide local residents with access to our wide range of pharmacy, health and beauty products and services. Our new store has created 16 new jobs in the locality and both myself and the team are looking forward to welcoming customers over the coming days."
Paddy O'Connor of Sigma Retail Partners, the asset managers for Gateway Shopping Park, said "we are absolutely delighted with the opening of Boots in our shopping park and feel they are a great addition to the existing line-up of retailers. Boots and the new Phase 2 tenants will solidify Gateway Shopping Park as a leading retail destination in the Knocknacarra and wider Galway catchment".
The new Phase 2 extension is the first provision of new retail space outside of Dublin since 2008 and the first in Galway in more than two decades. The development provided over 150 jobs during construction phase and is expected to create over 300 jobs in Knocknacarra and Galway when fully occupied.
The Phase 2 extension will have open-use retail units, food and beverage units, a creche and a gym. Harvey Norman is also scheduled to open a new flagship 60,000 sq.ft store in July. Gateway Shopping Park will include over 320,000 sq. ft of retail and leisure space and will make it one of Ireland largest shopping destinations.
Gateway Shopping Park already has an impressive line-up of retailers, including Dunnes Stores, B&Q, New Look, Next and McSharry Pharmacy.
More exciting retailers will be announced in the coming weeks.